sgt beshh hadiah yg me menang dari
Contest deqlis
ni...
hadiahnya bling2 gak ni...3 items
ada bracelet suasa (RM113.00), ada brooch kebaya 3 serangkai--i like!! and ada butang bj melayu :) perfect utk raya ni--giller awal me pikir raya
ngeh ngeh ngeh
ada gak deqlis bagi free sample few pices dodol kecik2 yg cute--my mom+my adik dh selamat mkn :) and sgt sedap dodol tu--dodol ni deqlis ada jual kat her online shop
(ellismelia shoppe)
and memang top seller items ni :) ada
pelbagai perisa dodol
ni like durian, jagung strawberry :) teringin gak me nak beli later2 :)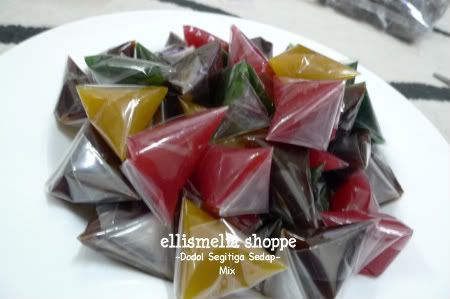 kat
ellismelia shoppe
tu, me ada berkenan dgn satu tudung--teringin nak beli--cuma ragu2 takut tak sesuai dgn bentuk muka me tudung jenis gini...
Terbaru..KOleksI tudung Ala Pearl Haya...sgt feminin dan cantik terletak..tudung malas tp cantik taw!..

kat butik biasa RM89-RM95 ..kat ES RM55 termasuk pos ke sabah/sarawak dan RM52 utk semenanjung termasuk pos laju... limited stok.. kat deqlis ada 2 helai each sahaja.!! siapa cepat dia dapat.. setiap pembelian free 1 baby brooch sempena besdey deqlis yg akan datang ini (Feb 2011) .okay cuci mata ya..klu berkenan...cpt2x rembat..!




code: TCPH01

warna: pink + coklat

ada manik cantik di atas awning...
to deqlis, tq sooo much for the lovely prizes :) and sgt cepat tau me dpt hadiah ni--contest organizer yg sgt efisyen--kan bagus kalau semua contest organizer mcm deqlis :)